Pietermaritzburg, Kwazulu/Natal, South Africa
Dear Parent
Welcome to the website of Kid's Christian Academy, a pre-primary school situated in Pietermaritzburg, Kwazulu-Natal, South Africa.  Kid's Christian Academy was established in 2015. Initially we catered for 3 months old to Grade R, but has since grown to include 3 months to Grade 6
This website will assist you in answering any questions you may have regarding the Academy, but if you have any other questions please do not hesitate to contact us via our 'Contact Us' page above. Our objectives, Mission Statement and Vision are set out below, and you can find more information under the 'Documentation' menu option above.
Thank you for visiting our website.
Kim Simpson
Principal/Founder
Kids Christian Academy
OBJECTIVES
To reach out to the communities with a high standard of education that will stimulate a child's mind. To teach children in a Christian environment.
To provide an environment that is safe and secure for children.
To provide quality education at an affordable price.
To provide an environment where children can learn through discovery.
School outing - Ponies 4 Parties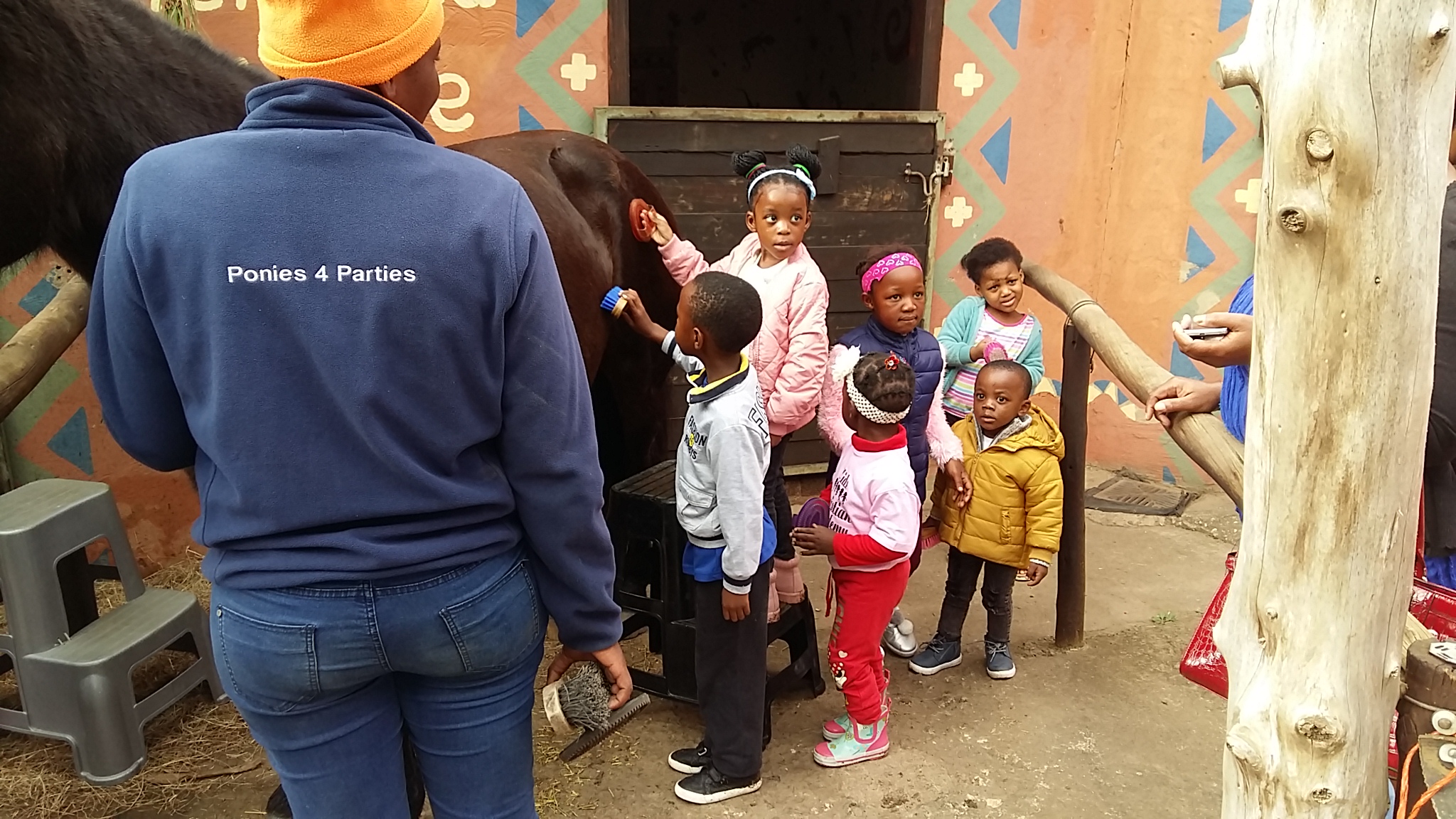 Easter Egg Hunt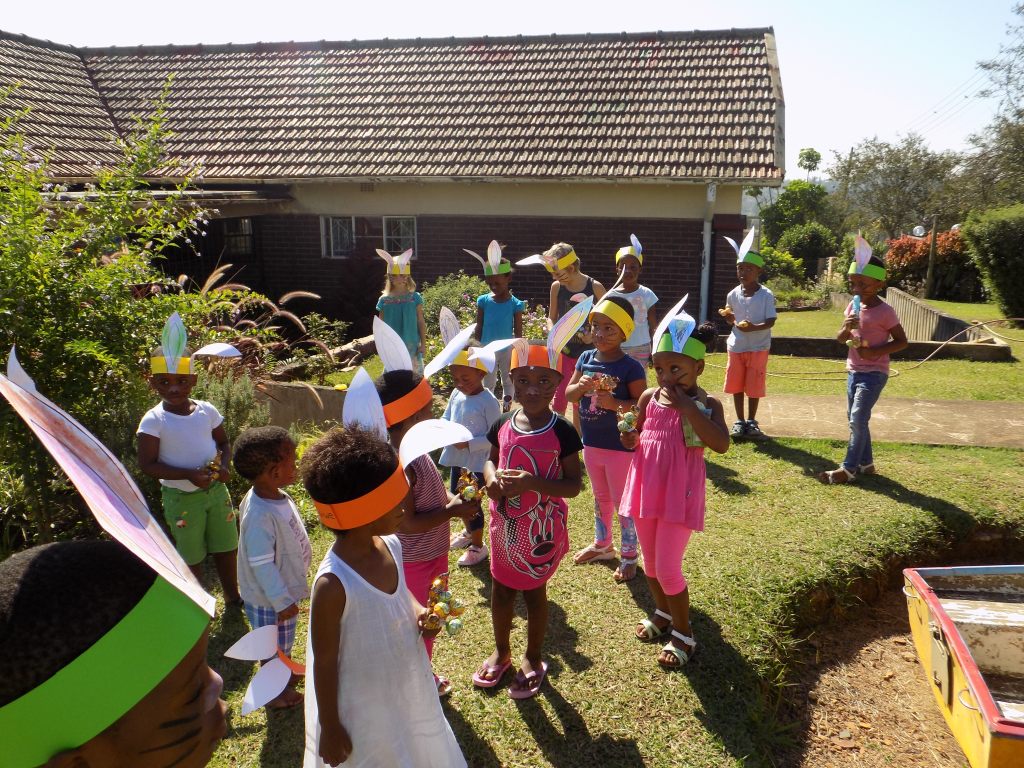 MISSION STATEMENT
The mission of Kid's Christian Academy is to provide foundations in the Christian Faith and in academics that will enable our children to become individuals who value and live their faith and will be life-long learners and problem solvers.
VISION
Kid's Christian Academy's vision is to provide high quality education combined with a solid Christian foundation.
Kid's Christian Academy is a start-up comprehensive community academy exclusively for children ages 3 years to 5 years. This will then cover Grade R.
The Academy dedicates its efforts and resources toward ensuring top-rated care giving services coupled with a high-quality activity based learning environment tailored for children in these age groups.
The Academy will respond to the needs of its parents and students with excellent care-giving and instruction, an advanced curriculum, flexible programs, local community
involvement and business partnerships.
The Academy has a strong commitment to accessibility and diversity. Its open door policy embraces all who desire to provide a better quality of care, preparedness and education for their children.
The Academy works to provide affordable, first-class care giving and education by providing a broad range of integrated programs and services and innovative learning approaches, with this a strong, solid Christian foundation.
The Academy is committed to taking a leadership role in child care services, higher learning, community services and promoting cultural diversity. Kid's Christian Academy directs its activities towards children's success.
Getting Down To Business